Sparkling Water
Unlike Ever Before.
Release 002 | October 2021
Secure your [free] 12 pack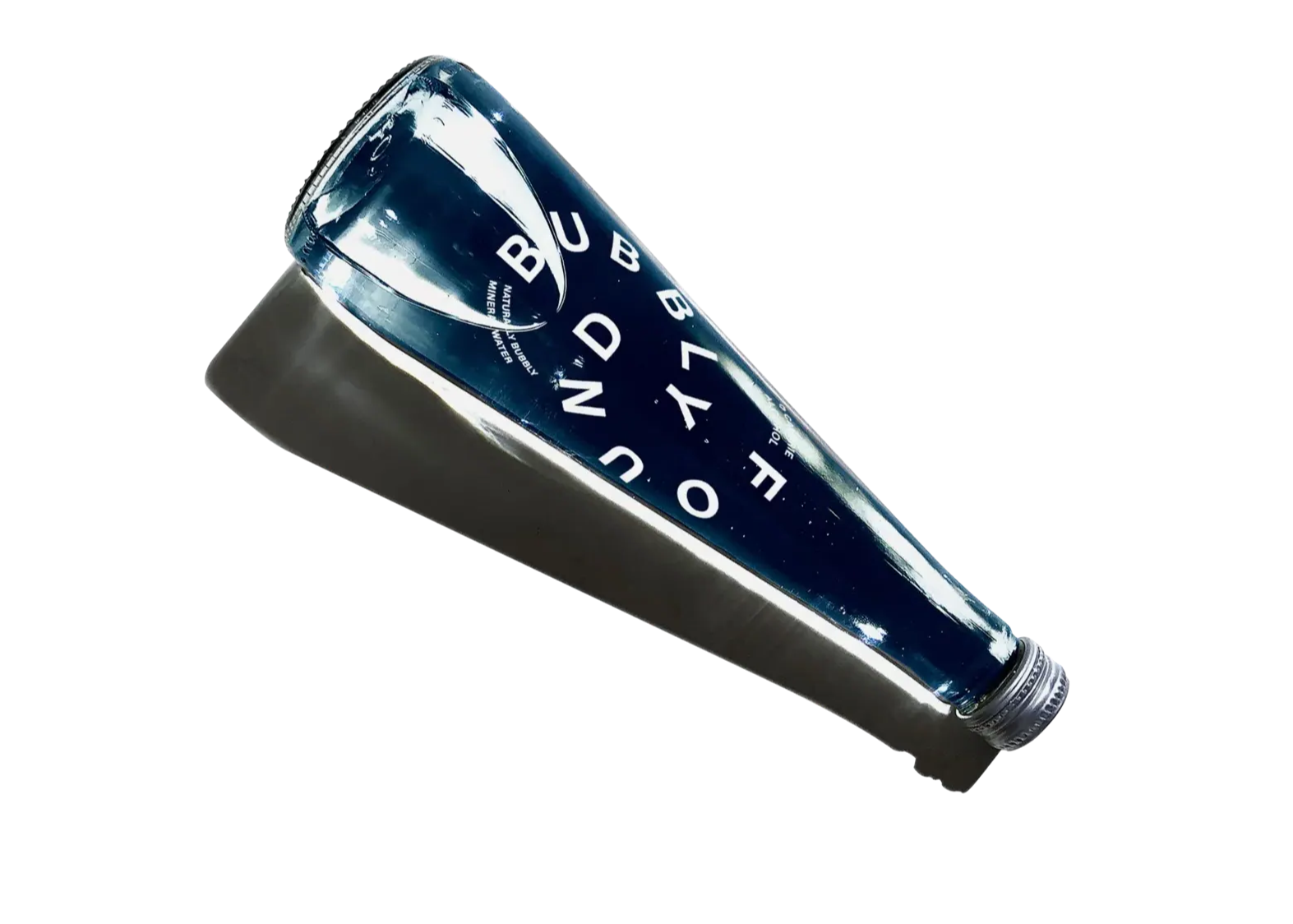 We found the water
our planet creates
bubbly.
We found the real sparkling water, the one that our planet creates naturally bubbly, naturally electrolyte enriched.

Now you no longer need to compromise with canned tap/municipal water that's been carbonated in a factory.
Release 002 | October 2021
Sign up for your [free] 12 pack
Why do i get a [free] Starter 12 Pack?
Just like a lot of other things you consume daily (news, favorite shows) we're a subscription based service, and our Monthly subscriber's get their first month free*
Put simply, you get to try before you buy.
*1 free 12 pack per person. No Lock-ins. Change, pause, cancel anytime
What's in my [free] Starter Pack ?
Each case includes 12 glass 11.2floz bottles.
Your first case is your 'Starter Pack' enter your membership number and get 100% off.
You can choose any flavor you want to try, however we recommend the 'Multi Pack' so you get to taste all of them. If you want the water in its purest form, try the 'Natural' option.
How is it Naturally Bubbly?
Our planet is amazing. It has naturally occurring water reservoirs deep below its surface, usually found around the edges of tectonic plates and geologically active areas.
Surface water from the earth flows into these reservoirs, the mineral composition in and around the underground reservoirs make up the unique mineral composition of the water in them. This is known as the 'mineralization process'. Some of the special reservoirs create naturally bubbly water.
The bubbles are formed due to the high contents of carbon dioxide that are naturally pressurized into the water during this 'mineralization process' which takes place underground.
When the tectonic plates shift, the Earth's crust forms cracks which become natural pathways from the reservoirs up to the surface of the planet, these are the natural springs we know of.
Our spring is located in Uludag National Park in Turkey and it flows out already bubbly at an incredible rate of 1.4 gallons per second.
Watch our 'Team Talk' to see us chat about this process.
We have developed the most refreshing flavors using natural flavors & extracts. Elderflowery, Lemony, Watermelony & Cucumber Minty
Does it contain sugar or other sweeteners?
No. We don't add any sugar or any other sweeteners. Our waters are zero calorie and Non-GMO